Beautiful Kids...
I haven't really wrote in this in a long time but I really need to let this out right now.  If you didn't know I had the chance to intern at a camp called Summer Day Camp with an organization called Urban Impact.  I was the lead teacher of a 1st grade class with a couple of HS interns.  It was probably the hardest job in the world, but little did I know these kids smiles and love would...
family...
its finals week and I should be studying. But I'm writing this haha.  As I'm studying philosophy I started to think about my family.  How important they all are.  I know I haven't been the greatest son or brother.  At times I'm the worst at replying to them and come off like I don't care.  Yet I catch myself all the time thanking them.  It brings me to tears how my...
family...
its finals week and I should be studying. But I'm writing this haha.  As I'm studying philosophy I started to think about my family.  How important they all are.  I know I haven't been the greatest son or brother.  At times I'm the worst at replying to them and come off like I don't care.  Yet I catch myself all the time thanking them.  It brings me to tears how my...
Passion...
I haven't posted anything on here in a long time.  But its due time haha.  I guess one thing that has been on my mind is life and passion.  Life is such a beautiful thing.  Alot of people give different meanings to life.  One thing remains the same though. We were born through a womb and will one day our hearts will stop.  From birth to the death.  We are living in between the two endpoints....
Life is beautiful...
Dang I haven't been on tumblr or wrote anything for awhile but since its finals week, therefore i must post something.  Haha im so stupid.  Anyways, one thing that has really been on my mind is Life. Everyone is living life right now huh?  Whether its going to school, making friends, a new born baby, memories, music, culture, relationships, dying, living, succeeding, failing, making the...
Keep moving on: Special Day, November 12. →
I have the best sister ever.  I miss her so much…  she is seriously 1 of the two most beautiful women in the world… rindarhee: We used to go trick-or-treatin together… open Christmas presents together… and go to amusement parks together…. Then there was a longgg period of time where we took no pictures, fought each other, and didn't want to spend time together.. Soon...
seasons...
I can't believe its fall but its like FREAKING a 100 degrees in california.  FML its way too hot.  I JUST WANT TO RUN AROUND NAKED EVERYWHERE… (that was just an outburst of the heat inside of me)   One thing that I do want to talk about seasons not the seasons in a year but the seasons you have in life.  Seasons of joy, seasons of weeping, seasons of growth, seasons of love, seasons...
So far...
This year has been crazy…  I am so busy and studying so hard… it feels like sometimes I don't have a life.  I just feel like I'm getting sucked into this eternal grind. But I have to remember why…  Why do I do this? Do i do this for me? or something else?  Remembering this is important because sometimes we lose meaning in life.  Sometimes we forget what we stand for...
i havent blogged in awhile...
Anyways i have been m.i.a from tumblr in forever.  I think I'm going to make an effort to blog more at least once a week.  So to pick up from what happened last.  I went through summer had alot of fun with Engage, Calvary, family, and Friends.  It was a blast.  God totally blessed my summer and it was alot of fun.  Deepened alot of close friendships and made some great memories.   Now I am...
Dear God
Dear God, I'm thankful.  Thankful that you have blessed me.  I might not be the richest, smartest, or best looking.  But I am blessed.  You gave me life and showed me the way.  I was lost but I was found in you.  You gave me a family that loves me and truly cares for me.  You gave me a sister who you redeemed and she has grown into a beautiful women of God.  You gave me a church that truly...
People fail you
suminee: especially the ones you love the most. But it's okay… because the one who loves you the most never will. TRUTH!
I need YOU!!!
Hello tumblr world.  I haven't been on here in awhile and I felt like i needed to update this.  I'm back home in cozy Oregon now and freshman year is over.  Crazy how all this goes by so fast.  Time just starts to fly but through it all God is Good!   Coming back to Oregon has been such a blessing because I have this fire, desire, and passion that just was ignited for about 3 months....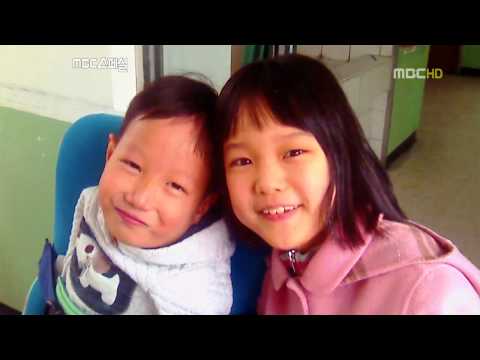 I have been crying alot...
I don't know why but God has allowed me to cry alot.  Not only that but at the most random times.  I cried in 24 praying for a guy, i cried in my car numerous times (by myself…), I cried while running (listening to Lupe Fiaso "the Show goes on", I cried while studying. Its kinda weird but at the same time I feel so tender.  God has made me so much more sensitive to what is...
Freshman Year...
This year has been the best year of my life by far.  Through it all God has revealed so much that it would take days for me to explain everything that happened through out this year.  I have learned so much this year about myself, God, relationships, the world, and pretty much everything.  Its crazy to think that this year is already ending and that I will be going back to Oregon in about a week. ...
Something that I really miss...
jjkim: Being in a band. I miss just jamming with Jee Kim, Justin Lee, and Albert Joo. It was definitely one of the most happiest times of my life. Just being able to express everything through music and having fun with my bestfriends. Man I really miss that. me tooooooooo
"So flee youthful passions and pursue righteousness, faith, love, and peace,..."
– 2 Timothy 2:22 ESV
Jesus...
This spring break has been one of the best yet in my life.  God has revealed himself to me in so many ways and it was a kind of break that I needed from school.  I went to San Diego and even on the drive down I started to cry in God's presence. Throughout this week God taught me about being a son, not compromising, and living a life that is set apart.  Whether it was to understand that I...
I have this weird fetish for half white half Asian...
I dont want to look shallow but for me this holds pretty true.
Eternal love. Eternal life.
chanchoaaa: Having an eternal mindset changes everything. truth right here
My Life Be Like OOOH AHHHH: Random Thought! →
erinhan: More of us girls need to worry more about prettying up what's inside than on the outside. This applies to all guys too since I know there's a hell of a lot of guys who worry way too much about they way they look. Sure, physical appearance is what catches the eye at first but it's the… more girls need to think like this. amen sista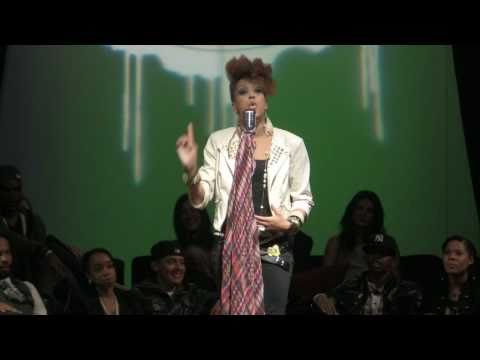 Made In Chynna: ASDFGHJKL: →
chynnajoy: A lot of people mistake the idea of finding companionship for tiny fonted pages of scrutinized criteria that make it ridiculously impossible. We go on manhunts and sort hungrily through whatever catches our eye without stopping until we come across one that may just be the right one. If our… This is so true for everyone
"Even the best fall, that's why we have Jesus."
Seasons and Choices...
My youth pastor told me once along time ago about seasons.  That every man goes through seasons during their lives.  Whether its bad or good.  There is a time for everything and God has a time for everything.  Honestly though its been hard for me to realize that at the same time.  Not going to lie I've been wanting a girlfriend or a significant other but so many times I have tried it...
W Korea
kohkohchanel: I want some Costco Pizza now HAHAHAHA this reminds me of bible study when all we ate was costco pizza.  I forget how good Costco pizza was!!!!
I HAVE EPICALLY failed...
This daily posts of things is pretty hard I can never get myself to do So im just going to do two that i think are interesting. in the past 11 days. Day 11: Your views on religion. I'm a devout believer in the Way.  I believe that jesus gave up his life for our sins and read the bible as my guide to my life.  I hate labels.  Labeling can mislead people so many times.  Honestly I dont care...
Keep moving on: Help →
rindarhee: Anyone wanna help a sister out? I know that everyone wants to sleep because it's on a Saturday morning/afternoon, but…. I need help. It's my senior project (THIS SATURDAY, March 12th) and we're going to feed the homeless at the Liberation Street Church in Downtown Portland. You would arrive by… HELP HER NOW!!!!!!
Day 8
List of your favorite bands. Hmmm more like artists and musicians. probably looks something like this Blue scholars Blu Lupe fiasco Old Kanye some of his new stuff is alright Old kid cudi aka before he got famous (his mixtape "a kid named cudi") The breax have been real good to me as of late Gungor Evan Wickham is pretty bomb Hillsong of course Cory asbury Aj Rafael J...
Day 7
What you notice first when you meet someone new: Hmmmm… Probably the first thing I notice is how someone dresses and if they have a smile or not.  The first one is obvious because the first thing you see is someones clothes.  By looking at someones clothes you can tell many things about this person.  Whether this person is clean or dirty or if he is stylish or not.  Lots of assumptions...
Day 6
Pet Peeves? Ummm…  I dont like it when people take my stuff without asking.  Thats just super rude and not cool.  Its really annoying and I don't like it too much.  Does it hurt just to ask?  Most of the time I will say yes too! Hmm let me think I know I have more… I can't really think of much more right now cause I'm tired.  Its been a long week looking forward to...
Shoot im bad at this...
danngit I am not good at keeping up with this.  so lets gooo Day 3: Your favorite thing to do on the weekends Mine has to be going to church events.  As much as it sounds stupid or not fun.  To me I had some of the most memorable times going to church.  Especially in Junior high and high school.  I remember going to church every weekend and would enjoy it so much.  Hanging out with the youth...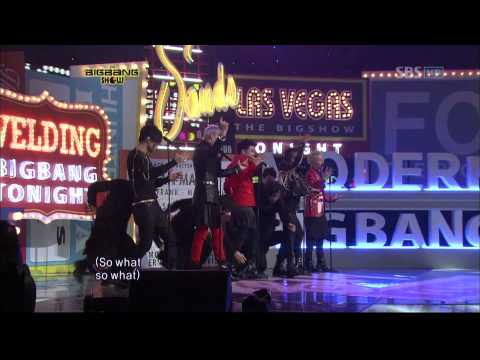 Day 2
The best teacher I have ever had? This one is really tough.  Not going to lie I don't really have much of a favorite teacher.  I went though school always thinking that I should be cooler than my teacher and never get close to them. Yet at college its kinda changing.  My intro to social work teacher is an amazing women.  She takes the time to talk to me and inspire me to do a profession...
Day 1
What you like people to call you? hmm well I actually dont care.  Friends at azusa call me jc hahaha and others justin.  So i dont really care.  Other than that yeah.  Anyways on to something more important.  Life has been pretty good haha.  My dad came over the weekend and it was really nice having him.  Just chilling with him and having a good time was nice.  I feel kinda bad sometimes...
Brokenness...
Lately…  I've been realizing that we live in a real broken world.  I bet all of you like are DUH!!!  But seriously…  have you ever looked at our brokenness that we live in.  I live in Azusa which is about 30 minutes away from downtown L.A and in that city alone there is about 250,000 homeless people…  WOW!!! thats alot of people.  Not only that the divorce rate is 50%.  How...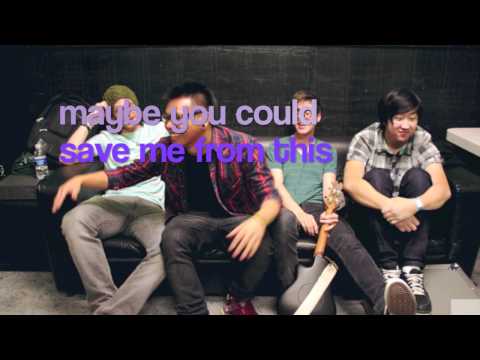 "Part of the mechanics of Oppressing people is to pervert them to extent that..."